IN BUSINESS AND FAMILY-OWNED SINCE THE EARLY 1980'S.
We've been in business and family-owned since the early 1980's. We repair all makes and models to pre-accident condition. We accept all insurance. We gladly work along with ANY and ALL insurance companies while representing you…OUR CUSTOMER! We have highly trained technicians (PPG, I-CAR and ASE) and a quality facility. We also offer a number of services that make repairing and restoring your car easier, such as towing, car rental, and secure on-site vehicle storage.
Service with a VINTAGE TWIST!!! We are also able to repair and restore your classic autos and hotrods!
CHEVELLES, CAMAROS, SHELBY MUSTANGS, BEL AIRS…
if it's VINTAGE or CLASSIC…we can repair and restore it!!!
We take pride in the "prep work" performed before the paint goes on!
We also work on HOT RODS…big block…small block…no engine too fast…
no speedometer too high…no color unmatched!
If you bring them to us, we can rebuild or gently restore them for you.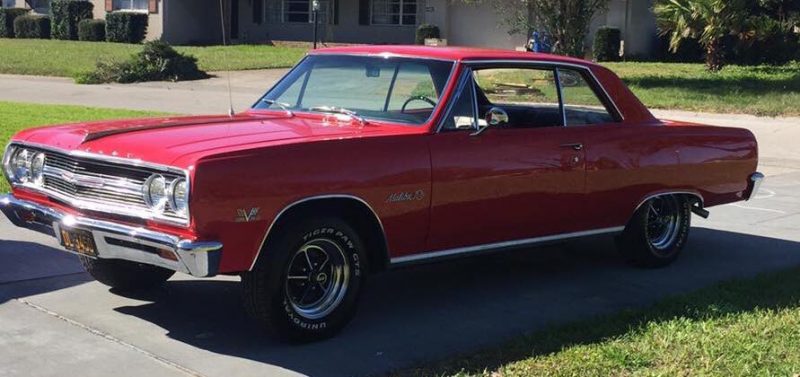 I refuse to take my car anywhere else. Rob and crew are perfectionists, car will not leave lot unless its perfect. I have taken several vehicles to them.
This is the third time I've used your shop. I trust you with my cars. I went to another shop once and they kept me waiting just to speak with someone. Your people are very accommodating, they remember you when you call or come in, and they always follow up.
Your people genuinely care about doing the job right the first time. The State Farm Service First Shop that my Winter Haven State Farm agent sent me to, tried to perform the job THREE times! You work quickly and carefully. Looking at my car now, you couldn't tell that anything was ever wrong with it.
I was glad to read your feature article in the Lakeland Ledger. I have had my 1956 Bel Air in several shops that were not able to complete the repairs or the painting as they had promised. My "Tropical Teal and White" car has won several trophies in the local car shows since I picked it up from your shop! Even my "fuzzy dice" look new again!
Had an accident in Florida while vacationing with family and Keenan's came highly recommended. After seeing the repair, I now know why. These guys do impeccable work and pay extreme attention to detail. I am more than satisfied with the work the guys did on my car.
Straight up awesome people awesome work the employees rock from top to bottom. And I tell y'all there isn't no bottom the paint job and detail work frickin' superb and a Keenan delivered my car to my drive don't get no better take your cars to them they will take care of you sincerely Ricky Ray Patterson. Keep on doing what you're doin' Keenans Precision.
Repair looks great, and for much less than competitors quoted – highly recommend.
Hoopdie was rear ended and trusted the guys at Precision to put her back together and keep her on the road. Incredible job and great customer service.
Robert and his son have fixed two of my cars so far. Their work is impeccable neat and accurate. Their prices are good and they get my vehicles detailed before they hand them back to me. I couldn't believe the detailer even got the metal dust off that resulted from a prior brake issue. Great job guys!
They did an awesome job on my 2016 Silverado! The truck looks like new and they charged half of what other body shops wanted! Highly recommend! 6/5 stars! They even found my fiancée's sunglasses in the parking lot and returned them to us!

They also washed and detailed it!
Absolutely the best paint work and staff in Polk county hands down.
We were extremely happy with the work they did on our car! I would definitely recommend this shop. They did a great job for a reasonable price in a timely manner.
I was quoted over $200+ more at 4 other shops. I'm happy to have chosen Precision Collision. Thank you for a fast, well done and fair priced job.
I refuse to take my car anywhere else. Rob and crew are perfectionists, car will not leave lot unless its perfect. I have taken several vehicles to them.